Professional development services: leadership development, executive coaching, team building, training, and outplacement services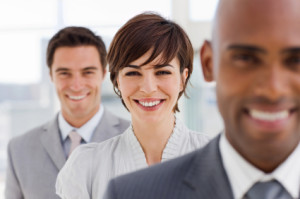 Getting by is no longer an option in today's changing, technology–driven world. Especially in a highly competitive marketplace. And further, a marketplace of many generations with various needs and expectations. Today's workers are part of a fast-paced business environment where productivity and results are expected. And with fewer resources available to them. But while change is constant, one thing remains the same: the need for continuous professional development.
At Blue Bridge Leadership (formerly Kimberly Gleason Coaching), we are all about your people. Because when it comes right down to it, our primary emphasis is to help organizations thrive. And with that, we mean attract, engage, develop, and retain your talent. That's what we're about. And although we are located in Grand Rapids, Michigan, we serve clients all over the country.
Click on one of the links below to find out how we can help your people and your company thrive.
Leadership Coaching and Executive Coaching
Blue Bridge Leadership offers executive coaching and leadership coaching for managers, directors, executives, business owners, and other professionals. The purpose? To help leaders be at their best. And to tap into their potential. Benefits of working with an executive coach include becoming more self-aware, leveraging strengths, and overcoming weaknesses and obstacles. Furthermore, leaders can improve their performance, productivity, and overall effectiveness. Perhaps they want to communicate with greater clarity and impact. Or they need to reduce stress and feelings of burn-out. Others find coaching helps them improve their time management or become better organized. Others want to learn how to engage and retain their best people. Read more.
Team Development and Team Building
Team development and team building for higher performing teams. First, teams will better understand team dynamics. Second, they will leverage each others' strengths. Additionally, they will increase trust and reduce conflict. They will also learn to collaborate and create new perspectives and ideas, which drive innovation. And finally they will achieve their teams' goals and vision faster and more effectively. Read more.
Leadership Development and Professional Development Training
Be an employer of choice. Develop your best contributor to success: your people! We offer corporate training and leadership development. Program topics include leadership skills, employee engagement and retention, effective communication, difficult conversations, presentation skills, executive presence, generational differences, coaching skills, time management and productivity, conflict management, stress management, and others. Read more.
Outplacement Services and Career Transitions
Outplacement services for employers of choice. Protect your reputation and brand, avoid potential lawsuits, and reduce unemployment compensation costs. Also, maintain good relationships between current and former employees, and give departing employees the resources they need for career success. For example, outplacement services can include career coaching, job search and networking training, interview coaching, resumes, cover letters, and Linkedin assistance. Read more.
 Contact Blue Bridge Leadership
Contact us to find out more about our professional development and leadership development services today.
© 2016 Blue Bridge Leadership
Grand Rapids, Michigan