Why executive coaching and leadership coaching for current and emerging leaders and teams?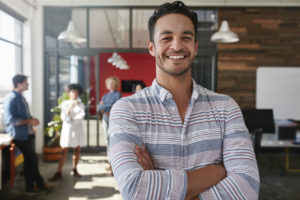 Executive coaching and leadership coaching for executives, leaders, and emerging leaders is in demand. Why? To make leaders significantly more effective.
Overwhelmingly, leaders see themselves as "in over their heads." And they are faced with huge demands in an ever-changing, global economy. As a result, great leaders know they must continually develop themselves if they wish to effectively lead and develop their teams. In fact, research supports that the number one thing leaders want and need is development opportunities. And executive coaching targets just that. But not just for executives. For all leaders.
Working with an executive coach is a learning and development process. Coaching is empowering, strategic, and hands-on. Additionally, it is highly customized, individualized, and goal-driven.
Executive coaching and leadership coaching can address a variety of goals and challenges. These include leadership development, leader transition, performance, communication and interpersonal skills, and employee retention and engagement. At Blue Bridge Leadership in Grand Rapids Michigan, we provide individualized and focused development. And we provide the personal learning, support, and accountability necessary for desired results.
It's all about the results–and that is exactly why seasoned professional business and executive coaches have full rosters because they help clients produce favorable results. Expensive? Not when compared to the ROI, the bottom line results achieved that can be measured. – Wall Street Journal
Harvard Business Review, The New York Times, The Wall Street Journal, Money Magazine, Fortune Magazine, Newsweek, and other publications herald what research shows. Executive coaching produces leaders who are engaged, committed, effective, and successful. It also produces teams and organizations that are high performing. And the return on investment demonstrates it. In fact, studies done by the International Coaching Federation, Manchester Group, MetrixGlobal, and other independent studies demonstrate that
The average ROI for coaching exceeds 500% with a 98.5% client satisfaction rate.
Through executive coaching, executives and current and emerging leaders can
Develop their leadership skills
Become more self-aware (of behaviors and attitudes that sabotage success)
Capitalize on their strengths
Bridge performance gaps
Reach their highest potential
Develop their communication and interpersonal skills
Improve time management
Increase their performance, productivity, and effectiveness
Resolve conflict and understand personal dynamics
Renew their passion for work
Reduce burnout and stress
Create a healthy, positive work culture
Improve work-life balance
Achieve their goals and corporate objectives
Increase the bottom line
The process of executive coaching
Coaching begins with a free initial consultation about your or your organization's needs and desires. We want to ensure that we are a good fit.  Together, we will develop a customized coaching program for the leader or team being coached. Curious about our process? Read More.
Contact Blue Bridge Leadership
Contact us today for a free and confidential consultation to see if executive or leadership coaching is right for you, your leaders, or your team.
Thank you for all your help…I have seen improvements in morale and efficiency from my crews and they seem to have really taken ownership in their projects. They are enjoying their work. Just a much better environment for everyone. (Nate Heyboer, manager, Buist Electric, Grand Rapids Michigan)

"Kimberly [the coach] was extremely helpful in helping one of our managers to change her management.  Our manager did not communicate her standards or expectations clearly. Through a very structured program, Kimberly was able to help our manager identify her problem behaviors and help her build a more constructive relationship with her team.  The attitude of her team has completely changed and they enjoy working with her.  By engaging her team in a more positive way, she has been able to increase the performance of the department, and her team is the most focused and effective it has been in years." (Alan Fehsenfeld, CFO, Crystal Flash, Michigan)

"[My coach] has given me great ideas and action plans to keep working on to improve my leadership skills. I feel more confident in my role, as it has giving me a different perspective in leading." (EJ Cook, project manager, Buist Electric, Michigan)

Kimberly [my coach] was a great help to sort through ALL the many 'to-do's' that I had to get done—mentally and physically in both office and home. Her ability to ask the right questions and assist me in thinking through my tasks and projects helped me prioritize, be more productive, and move forward with business and goals. (Kelly Duggan, business owner, Kalamazoo Michigan) 
© 2019 Blue Bridge Leadership
Grand Rapids, Michigan