Outplacement services: It's just good business sense.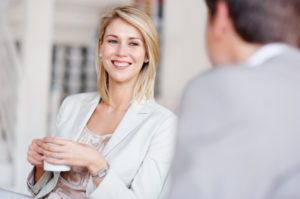 Outplacement services are necessary because change is inevitable. Yet it doesn't have to be painful.
Unfortunately, layoffs, corporate restructuring, and financial losses happen. And fortunately, two-thirds of companies offer outplacement services to assist employees' transition into new jobs, according to a survey by the American Management Association.
And it's not just because it's the right thing to do. It's just good business.
Employers of choice want to
• Have former employees look toward their future instead of angrily back at their employer
• Protect and promote their reputations and brands
• Avoid a social media backlash
• Thwart potential lawsuits
• Reduce unemployment compensation costs
• Maintain good relationships between current and former employees
• Strengthen their commitment to their employees
Employees in transition want to
• Reduce their stress and frustration
• Quickly recover after a blow to their self-confidence and self-esteem
• Strategically aim for their future
• Develop a winning job search plan
• And find their next job quickly and efficiently
                                      OUTPLACEMENT SERVICES ARE A LOW COST, WIN-WIN SOLUTION
What makes Blue Bridge Leadership unique
We have low overhead and little need for advertising. As a result, our fees are about half of what you would expect at many large outplacement services firms. But even better than low cost is the high quality of our services. A major complaint in the outplacement services industry include too few career coaches serving too many people. Also, other complaints include non-individualized attention and boilerplate services. Well, we've listened.
We work with clients in Grand Rapids, Michigan, and beyond. Employees collaborate one-on-one with their own career coach and executive coach. We give them the time and attention they deserve. Then we custom craft the services they need and develop an individualized Career Transition Action Plan. Additionally, the hours of outplacement services they're given can be used for more of what they truly need and less of what they don't.
Need more focus on interviewing skills and less on the resume? No problem. Plus, we don't emphasize giving advice, unlike traditional outplacement services firms. Rather, we coach employees in transition to come up with their own solutions. Our approach empowers them to achieve their career goals with confidence and results.
Outplacement services options
We strive to serve organizations with differing needs, including small to medium size businesses. With that, we offer several options, which only differ in the amount of time given to former employees for outplacement services, and cost. Otherwise, all options include the following outplacement services customized into a Career Transition Action Plan as desired by the former employee:
• Career coaching and strategic planning sessions to uncover obstacles and discover new opportunities
• Behavioral, career, and/or personality assessments
• Interview coaching
• Resume and cover letter review and development
• Linkedin profile development and Linkedin training
• Training in job search strategies, including trends, networking, and best practices
• Work "assignments" to forward the progress
• Access to recruiters, if desired
• And free professional development resources and tools
How to get started with outplacement services
So if you'd like to protect and promote your company's brand and reputation, while addressing the crucial needs of employees in transition, contact Blue Bridge Leadership today. Our goal is to partner with you in being an employer of choice through good business practices that offer a return on investment.
© 2016 Blue Bridge Leadership
Grand Rapids, Michigan