Career services and personal development to help you get from where you are to where you want to be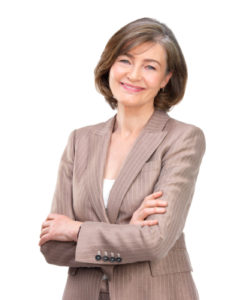 Blue Bridge Leadership (formerly Kimberly Gleason Coaching) offers career services, professional development, and personal development in Grand Rapids, Michigan, and beyond. We know you're motivated. That you have career goals. Maybe even a dream. And you probably want help getting there. Faster. More effectively.
Or perhaps you're stuck. And you want help moving forward.
Well, we can help. Our career coaches and personal coaches have years of experience partnering with people just like you. We can help you achieve your career goals. We can help you achieve what's most important to you. And our dozens of testimonials vouch for it. Some of our career services include
Career coaching services for career transitions and advancement
Are you changing careers? Do you want to advance in your company? First, let's get to the point. Career coaching is one of our most valuable career services. Why? Because we can help you achieve your career goals. Working with one of our certified career coaches, you will explore career and job opportunities. You will align your skills and experience with a career you love. Additionally, you will understand the current job market. And with that, you'll learn effective job search strategies. The result? Meaningful and fulfilling work. Find out more.
Executive coaching and leadership coaching
Blue Bridge Leadership offers executive coaching and leadership coaching for managers, directors, executives, business owners, and other professionals who want to do and be their best. Benefits of working with an executive coach include becoming more self-aware, leveraging your strengths, and overcoming your weaknesses and obstacles. Furthermore, you can improve your performance and overall effectiveness. Perhaps you want to communicate with greater clarity and impact. Or you want to reduce your stress and feelings of burn-out. Others find coaching helps improve their time management or helps them become better organized. Others simply want to reach their potential. Find out more.
Job resumes and cover letters
If research shows you only have seconds to grab the reader's attention, will your resume make the cut? We create professional, polished resumes employers will love. Similarly, we create customized cover letters. Our resumes and cover letters will help you stand out from the rest. But more than that, they'll help you land the interview. Find out more.
Linkedin profile development and training
Most employers and recruiters go to Linkedin to find you. And if you're not there, you lose! One of our career coaches has been in the top 1% of all profiles viewed. She'll create a beautiful Linkedin profile for you. Or we can give you feedback on your current one. We can also train you how to use Linkedin for your career goals. Find out more.
Job interview coaching
Do you have any job interviews on the horizon? Have you been turned down? Are you tired of being disappointed? Our interview coaching program can help you get the job. Furthermore, we can help you negotiate for what you want. And all in a safe and supportive environment. Small cost. Big benefits. Find out more.
Personal coaching and life coaching
Want to get unstuck and move forward? Perhaps you're dealing with stress, a transition, or a big decision. Or maybe you want clarity or a greater sense of purpose and fulfillment. We can help you design the life you want and achieve what's most important to you. Find out more.
Confidence and success
We work collaboratively with you to offer a fresh perspective, ideas to try, and coaching as needed. Your confidence will be boosted, and you'll have what you need to be successful with your career goals. Contact Blue Bridge Leadership today to find out more about our career services.
© 2016 Blue Bridge Leadership
Grand Rapids, Michigan