Corporate and leadership retreats, team retreats, and facilitation services to inspire alignment, collaboration, communication, innovation, and renewed energy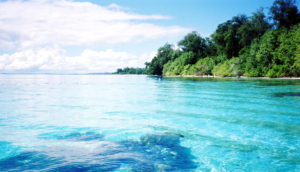 Likely, your company or team can benefit from leadership retreats, team retreats, and group facilitation services. And you realize that professional development is important to your company's success. Well, if you answer "yes" to any of the questions below, it's time for a leadership retreat!
First, does your team need to get away to get creative? Think outside the box? Be in an environment that inspires collaboration?
Second, do your leaders need to renew their energy?
Third, do they need to re-rekindle their passion and dedication?
Would you benefit from focused time spent on important issues? These may include vision, values, goals, strategies, communication, and collaboration?
Is there conflict that needs to be resolved? Also silos broken down?
And do you want to build trust, camaraderie, and support for one another?
Top 10 benefits of leadership retreats and group facilitation
Aligning the team's goals to a common vision and direction
Creating strategies to move forward
Resolving conflict and building consensus
Improving sales and profitability
Breaking down company silos
Being more proactive rather than reactive
Communicating more effectively
Developing ideas for new products, services, and markets
Building trust, collaboration, and loyalty
Showing appreciation for the the team
Customized leadership retreats and group facilitation
We create customized leadership retreats and team retreats. We work locally in the Grand Rapids, Michigan, area. And we also work outside the state. We can do as much or as little as you need. For example, we can stick to the planning. Or we can help with the implementation. Depending on your group's needs, we can
Design and facilitate events, activities, and/or workshops–either ours or yours
Provide keynotes and breakout or panel session speakers
Facilitate meetings and strategic planning sessions
Set up the appropriate venue and food service
Offer individual and team leadership development or team building to capture learning and translate knowledge into action
Contact us today to find out more about creating a leadership retreat or team building session that inspires and re-energizes your workforce.
© 2016 Blue Bridge Leadership
Grand Rapids, Michigan